Rianna Bailey
Credentials: MSW, LCSW
Position title: Mental Health Provider
Pronouns: she/her
Education

BS, Afro American Studies

Education

Master of Social Work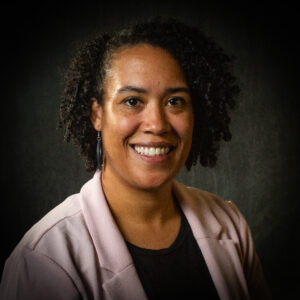 Rianna Bailey is a licensed clinical social worker who is a Mental Health Provider – Student of Color Focus and Eating Disorder Coordinator with UW-Madison's Mental Health Services.
Previously she has worked as a university academic advisor and a community mental health therapist.
Rianna holds a Master of Social Work and Bachelor of Science in Afro-American Studies from UW-Madison.
She enjoys listening to audiobooks, taking long walks, engaging in yoga, and cooking vegetarian/vegan food.