Rianna Bailey
Credentials: MSW, LCSW
Position title: Mental Health Provider
Education

BS, Afro American Studies

Education

Master of Social Work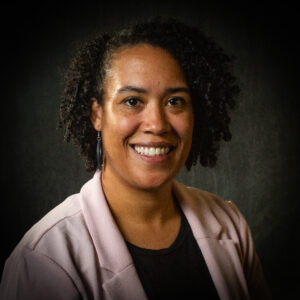 Rianna Bailey is a mental health provider with a focus on serving students of color. Much of her clinical practice has included Dialectical Behavior Therapy (DBT) and mindfulness practices.
"Two of my values are to give back to the community and work for social justice.  In this role as a provider focusing on students of color and other aspects of diversity, equity, inclusion, and social justice I hope to support students in having a fulfilling and successful college career."
Bailey says that for some students, seeking mental health services during college is their first experience with formal services.  "I want to make sure they have a good experience with therapy and their therapist so that they feel safe seeking services in the future if needed."
Her professional interests include decolonializing mental health practices and trauma-informed yoga and would like to become a certified yoga instructor and incorporate that into her mental health therapy practice.
"I love skills work and have witnessed the value of having these resources available during everyday situations as well as times of distress."
Outside of UHS, Bailey enjoys listening to audiobooks, going for long walks, practicing yoga, doing jigsaw puzzles, cooking, and playing with her pets.