Blake Bettis
Credentials: PsyD
Position title: Mental Health Provider - LGBTQ+ focus
Pronouns: he/him
Education

BS, Counseling and Human Services, Point University

Education

MA, Clinical Psychology, Illinois School of Professional Psychology

Education

PsyD, Candidate, The Chicago School of Professional Psychology

Education

Internship, Towson University Counseling Center

Education

Postdoctoral fellowship, University of Wisconsin-Madison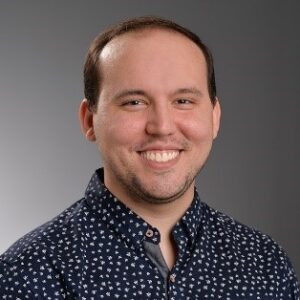 "College represents a uniquely formalized period of individual, interpersonal, and cultural transition in each student's life, as they experience increasing autonomy to make significant decisions about their life direction and who they want to be."
Blake Bettis looks forward to working with students to provide a supportive, collaborative relationship to reflect on students' values, choices, and relationships.
"I am particularly excited to work with the UW-Madison student body because they have demonstrated a willingness to be outspoken and take a stand for their values. I hope to provide a space for students to receive support they need to remain engaged in their personal lives as well as remain engaged in activism and advocacy in ways that are healthy and fulfilling."
Bettis has a special interest in working with the Queer population and UW-Madison's LGBTQ+ students and believes group counseling an exciting and unique way to foster growth in students, as they get the unique opportunity to build connections with peers in a therapeutic setting, which can be a healing and empowering experience.