Stephanie K. Betts
Credentials: DO
Position title: College Health Physician
Education

BS, University of Michigan

Education

DO, Michigan State University

Education

Residency, Fellowship Training, Beaumont Health and Virginia Tech/VCOM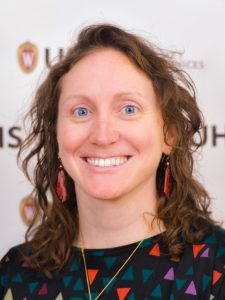 Stephanie Betts joined UHS in 2017 as a college health specialist with a background in family practice, gynecology and sports medicine.
She enjoys working with young adults, many of whom are making their own medical decisions for the first time.
"I want to help students learn how to be good patients when they leave college; both to understand what's expected of them as patients, and what they should expect from their providers."
In addition to helping the next generation of healthcare consumers, Betts looks forward to promoting healthy habits that students will carry into their post-collegiate life.
Her professional interests include non-surgical orthopedics and sports medicine, women's health, mental health, and preventive medicine.
An avid Red Wings, Tigers, Pistons, Packers, Patriots, and college football and lacrosse fan, she enjoys attending sporting events with her husband, Mike, who is an athletic trainer. She is excited to continue exploring Madison, both with and without her dog.