Samantha Bowen
Credentials: BSW, MSW
Position title: Assistant Director of Violence Prevention
Pronouns: she/her
Education

BSW, University of Wisconsin-Madison

Education

MSW, University of Wisconsin-Madison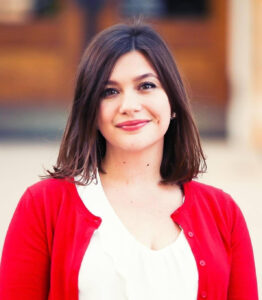 Sam Bowen started working at UHS in 2022 as the Assistant Director of Violence Prevention, after four years away from UHS while she worked in public health management of HIV/AIDS in Texas and California. Bowen leads a team of Violence Prevention specialists, who work to understand and address root causes of relatioship and sexual violence on our campus and in our broader community.
Bowen loves to work with college students because college is such a pivotal time in their lives for shaping skills and attitudes that inform how they build a safer, healthier, and more just world.
In 2017, Bowen received the Campus Impact Award for the Student Personnel Association for her work to expand campus primary violence prevention efforts and has been honored with several campus recognitions for her role advising and mentoring students.
Bowen is a double alum of the UW-Madison School of Social Work, and enjoys working on a campus she considered home. During her time as a student, Sam worked for Sex Out Loud, PACE, and the Badger Herald, and credits her involvement with student organizations as the influence for her sex-positive and student-driven approach to gender-based violence prevention.