Erin Clark
Credentials: MS, LAT
Position title: Assistant Director of Athletic Training
Pronouns

she/her

Education

BS, University of Wisconsin-La Crosse

Education

MS, University of Wisconsin-La Crosse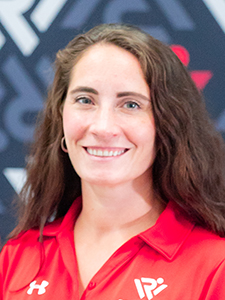 Erin Clark joined UHS in 2018 and provides musculoskeletal injury support to all students on campus. She also focuses on concussion management and injury prevention.
Clark chose to work in college health to increase access to service typically reserved for specific athletic populations. Working in a college setting gives her the opportunity to promote lifetime movement and healthy habits throughout adulthood.
In her free time, Clark enjoys outdoor activities like gardening, golfing, fishing, and camping with her family.