Paula Cody
Credentials: MD
Position title: Primary Care Physician
education

BS, University of Wisconsin-Madison

education

MD, Medical College of Wisconsin

education

Residency, Pediatrics, Medical College of Wisconsin

education

Adolescent Medicine Fellowship, Medical College of Wisconsin

education

MPH, Medical College of Wisconsin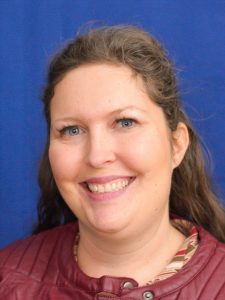 Paula Cody joined the UHS team in July of 2013 as a primary care physician, specializing in the medical aspect of eating disorders. Cody assists patients with navigating the medical side effects of disordered eating and reaching recovery. Cody does similar work with young adults and adolescents at UW Health, focusing on both eating disorders and reproductive health.
A former Badger herself, Cody finds working with college students one of her favorite aspects of UHS. "They're making big decisions about their lives and learning to be responsible health care consumers," says Cody.
In her free time, Cody enjoys spending time with her husband and their two dogs, as well as touring supper clubs throughout Wisconsin.