Beth Galantha
Credentials: BS
Position title: Senior Medical Program Assistant
Pronouns: she/her
Education

BS, University of Wisconsin-Madison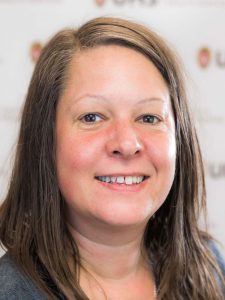 Beth Galantha has been with UHS since 2009. She assists the Mental Health Services Training Director and Program Coordinators with all administrative aspects of the Internship, Postdoctoral Residency, and Practicum Training programs. She assists students, parents, faculty, and staff with getting connected to, navigating, and utilizing Mental Health Services.
Her favorite part of the job is advocating for students and trainees to make sure their experiences at MHS are ones that empower them and help them grow.
Beth chose college health because she feels passionately about mental health and helping students to make healthy transitions during a formative time in their lives.