Jeremy Gray
Position title: Building Manager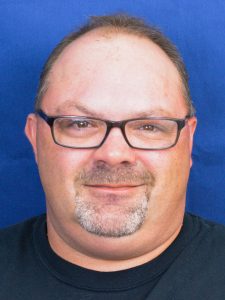 Jeremy Gray focuses on keeping the building in top shape. He not only focuses on the UHS floors of the 333 East Campus Mall site, but also the other floors.
He came to the UW system with an intent for his retirement plans, which he says are far in the future. His wife works in the UW system too, and together they help UW thrive. The pair both enjoy race cars in their free time, and traveling to Las Vegas to cheer on their favorite race car teams.
In summer of 2018, Gray oversees the construction team as they make amendments to the building. The team is framing new walls on the 7th and 8th floors of UHS, adding new office spaces for Mental Health Services, and adding a new conference room. Gray manages the team to make sure everything runs smoothly.