Kayla Gromen
Credentials: EdM
Position title: Mental Health Provider
Pronouns

she/her

Education

BA, Ithaca College

Education

EdM, Boston University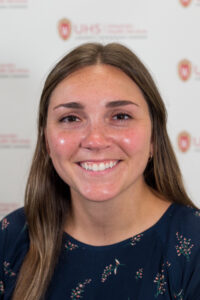 Kayla Gromen joined UHS in 2022. She enjoys working with college students because college is an exciting time of transition and discovering identity.
"I want to help students navigate an exciting and trying time in their lives to help them become more resilient, confident, and healthy humans."
When she isn't working, Gromen enjoys playing volleyball, travelling, and cheering on the Cleveland Browns.