Kristi Hallisy
Credentials: PT
Position title: Physical Therapist
Education

BS, Physical Therapy

Education

MS, University of Michigan-Ann Arbor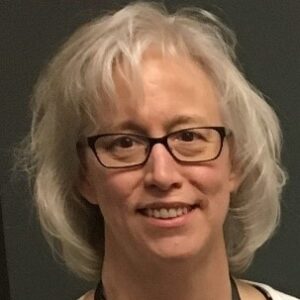 Kristi Hallisy is a 'Badger' to the core. Born and raised in Wisconsin, she played basketball for UW-Madison (1979-1983) while earning her BS in Physical Therapy. She has worked in orthopedics and sports medicine and been involved in clinical and classroom education most of her physical therapy career.
Dr. Hallisy is a board-certified orthopedic specialist, certified manual physical therapist, certified exercise expert for aging adults and Tai Chi Fundamentals certified instructor. These skills translate well to her clinical role at UHS, helping students, faculty and visiting scholars reach optimal recovery after injury or other health conditions.
She is an associate professor in the UW-Madison Doctor of Physical Therapy program (1997-present) and teaches musculoskeletal coursework, orthotics and health promotion and wellness. She is Director of Mentoring in the UW-Health and Meriter UnityPoint Orthopedic Physical Therapy Program.
Dr. Hallisy is a strong proponent of the Wisconsin Idea – the belief that education should influence people's lives beyond the boundaries of the classroom and that university research should improve the health and quality of life for all citizens in the state and beyond.