Tim Hindman
Position title: Custodial Lead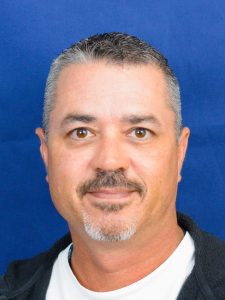 Hindman is knowledgable in all of the maintenance and custodial needs of the building, and works hard to keep the building clean and working in proper order.
Hindman started working for UW at the Badger football facilities, where in addition to working as a custodian, Hindman worked on the sidelines of the football field with the equipment.
Hindman's responsibilities include checking the building interior from the ground floor to the 11th floor (top), checking interior lighting, making sure doors are secure and if needed, locked, seeing if anything needs attention, and managing two custodians and ensuring they are busy throughout the day.
Additionally, Hindman orders all the supplies for building maintenance, and serves as a backup if another member of the team is absent.
He enjoys the variety of challenges of maintaining the building, and the opportunities to work with a diverse group of people. Hindman is always ready to help with any maintenance and/or custodial issues.