Maria Kelly
Credentials: MPH
Position title: Substance Use Health Education Coordinator
Pronouns

she/her

Education

BS, California State University Fullerton

Education

MPH, California Baptist University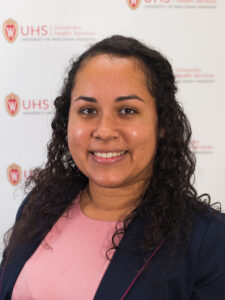 Maria Kelly joined UHS in 2022, and chose to work in college health because she loves working with college students and being in the college environment. Kelly also enjoys the ability to be creative when establishing health education and promotion programming and events.
Kelly hopes to be a resources and support for students as they undergo their college career and even after they graduate.
Outside of UHS, Kelly enjoys knitting, readings, and watching tv/movies with her family. She also wants to do more outdoor activities like hiking, biking, and exploring new areas around Wisconsin.