Kathleen Monmany
Credentials: MSW
Position title: Postgraduate Master's Fellow
Pronouns

she/her

Education

BA, University of Wisconsin-Madison

Education

MSW, University of Wisconsin-Madison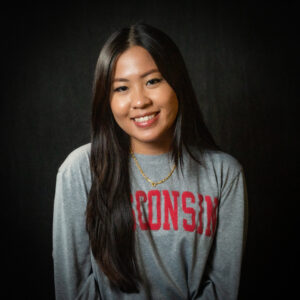 Kathleen Monmany joined UHS in 2021 and chose to work in college because she wants to support students in navigating the challenges they may face during their time at UW-Madison. ]
She is a child of Southeast Asian immigrants and was a first-generation college student.
Monmany aspires to support students in navigating the complexities that come with being a college student, such as identity development, family dynamics, interpersonal relationships, and self-esteem.
Outside of work, Monmany enjoys reading and watching media of the thriller/horror genre, and loves stuffed animals and bubble tea.