Leya Moore
Credentials: PhD
Position title: Mental Health Provider
Education

BA, University of Wisconsin-Madison

Education

MS, University of Wisconsin-Madison

Education

PhD, University of Wisconsin-Madison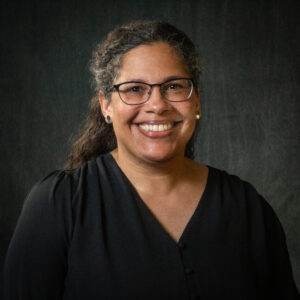 Leya Moore is a licensed psychologist with a doctorate from the Department of Counseling Psychology at UW-Madison. She completed a predoctoral internship at Grand Valley State University and worked for many years with Skidmore College in upstate New York. Leya was most recently on staff with University Counseling Services at UW-Milwaukee. In August 2021, Leya joined the MHS team as a generalist which means she sees students with a variety of concerns rather than a specific population.
Leya's areas of interest include concerns that may impact students' college-going experiences such as adjustment and transition, identity, anxiety, depression, relationship/ family concerns, stress coping, and general health and well-being. She has experience working with undergraduate, graduate, and professional program students. Her continuing education and professional development have centered on trauma-informed mindfulness-based practices, interpersonal processes, cultural diversity and multicultural positive psychology, risk assessment and intervention, teaching and supervision, and college student mental health.
For Leya, one of the highlights of working as a clinician in a higher education setting is the opportunity to engage with the greater campus community in a wide variety of contexts including individual therapy, skills workshops and groups, clinical supervision, consultation, outreach, and teaching.
Outside of UHS, Leya enjoys arts/crafts, happening upon deer and cranes sharing the trails at the Arboretum, and time with her family and friends.