Michelle Pitot
Credentials: EdD, MSSW
Position title: Mental Health Senior Counselor
Education

MSSW, UW-Madison

Education

EdD, University of San Francisco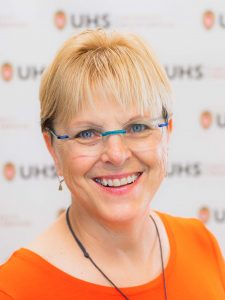 Michelle Pitot is excited to come back to Madison and the UW, and to help students navigate college life successfully. She has an LGBTQ focus in her work here and looks forward to joining the Mental Health Services team.
Michelle brings a wide range of experience to her work, including addictions treatment, LGBTQ support services, and social and racial justice work. She has had a part-time private practice for many years and is excited to return to counseling full time.
When she's not working, Michelle loves to play with her amazing border collie Wylie, hike, travel, go to concerts, and be with family and friends.