Claudia Reardon
Credentials: MD
Position title: Staff Psychiatrist
Address:
she/her
Education

BS, University of Wisconsin-Madison

Education

MD, University of Wisconsin-Madison

Residency

Psychiatric Residency, University of Wisconsin Hospital and Clinics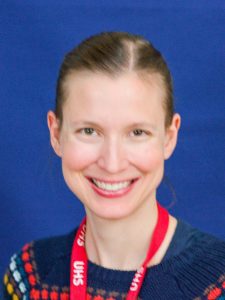 Claudia Reardon joined UHS in 2015 and chose to work in college health because of the stress, pressure, and anxiety that often accompanies this time of transition for students.  
"I feel privileged to work with students at this time in their lives, when treatment of their mental health symptoms can really turn their lives around and put them on the path to lifelong health and happiness." 
Reardon's professional interests include anxiety disorders, depressive disorders, sports psychiatry and use of exercise to treat mental illness, quality improvement, and teaching and mentoring. 
Outside of work, Reardon enjoys spending time with her family and being outside to enjoy all that the four seasons in Wisconsin have to offer.