Felix Savino
Credentials: PhD
Position title: Staff Psychologist and Training Team Manager
Education

BA, West Chester State College Pennsylvania

Education

MS, SUNY College at Buffalo

Education

PhD, University of Wisconsin-Madison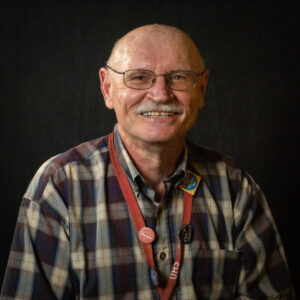 Felix Savino, PhD, began working as a UHS staff psychologist in 1996 as part of a lifelong career in student services. He notes that the intellectually stimulating student population has been a consistent source of enjoyment in his constantly evolving career.
Savino speaks highly of his colleagues at UHS, noting that they are one of his favorite parts about coming into work each day. "The people make the place," says Savino. "From the 5th floor to the 8th floor, there are committed, high-energy professionals that really care about the students."
Savino collaborates with the students he sees to address a variety of general mental health concerns, including substance abuse and anger management. In addition to seeing students in individual, couple, and group counseling settings, Savino has an administrative role as a mental health team manager and coordinates UHS training programs. He also facilitates a support group for graduate students and administers access consultations to help students find a provider that best suits their needs. Savino identifies as a solution and strengths-focused therapist. "I believe that most people I see have the capacity to overcome whatever obstacle brought them to the door," says Savino.
In his spare time, Savino enjoys walking his dog, watching soccer, and making homemade wine.