Lauren Seiter
Credentials: MSN, RN, APNP
Position title: Psychiatry Advanced Practice Nurse Practitioner
pronouns

she/her

Education

BSN, University of Wisconsin-Madison

Education

MSN, University of Colorado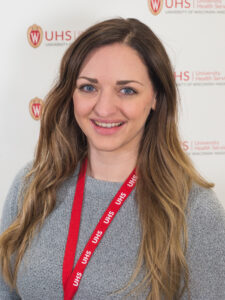 Seiter joined UHS in 2023 as a Psychiatry Advanced Practice Nurse Practitioner.
Seiter supports students in the journey of self discovery and as a presence that will help guide toward achieving goals and living a healthy, fulfilling life.
"College is a pivotal time where you are learning to navigate the world independently, that can be exciting and overwhelming."
She takes a collaborative approach, building a trusting therapeutic relationship, encourage multidisciplinary treatment, using medication as a building block for skill building, and other therapeutic modalities.
Outside of UHS, Seiter enjoys spending time with her family, reading, and painting.