Sophia Smith
Credentials: LMFT
Position title: Crisis Response Specialist
pronouns

she/her

Education

BS, University of Wisconsin-La Crosse

Education

LMFT, Edgewood College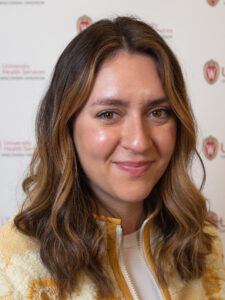 Sophia Smith joined UHS as a crisis specialist in 2002.
"I really enjoy working with college-age students who are navigating this stressful time in their life," says Smith. "They are motivated and ready to make change."
Outside of UHS, Smith enjoys cooking, cycling, and spending time with family, friends, and her cats Binx and Gemma.