Phoebe Sullivan
Credentials: RN, CNM
Position title: Gynecology Provider (Certified Nurse Midwife)
Pronouns: she/her
Education

BSN, Bates College

Education

MSN, Yale University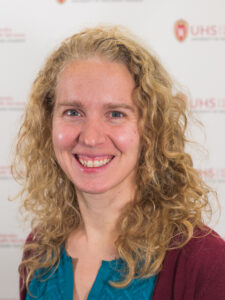 Phoebe Sullivan joined UHS in 2022 and is excited to be working with a population who is interested in having an active role in their healthcare decisions. College is a great time of discovery in patients' lives, and Sullivan enjoys including a lot of patient education during visits. 
"I also think it is important to meet patients where they are, discuss all the risks and benefits of interventions, and support their decisions and choices." 
In her free time, Sullivan enjoys baking, knitting, and being outside with her partner and two kids.