Jamie Temple
Credentials: BA, MSCP
Position title: Trauma-Informed Care and Response Program Manager
Pronouns: she/her
Education

BA, Knox College

Education

MSCP, Benedictine University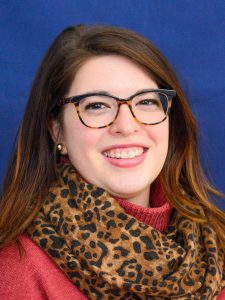 Jamie Temple joined UHS in 2014 and is responsible for the development, delivery, and oversight of initiatives to center trauma-informed care for students.  Temple chose to work in college health because college is a unique opportunity for student to learn about themselves and their communities' needs. It is also vital to have support, resources, and spaces in which students feel safe to learn and grow.  
Temple previously worked as the Rape Crisis Center's Campus Counselor and then as the creator of UW-Madison's Survivor Services.  
Temple has experience building collaborative relationships with diverse groups of stakeholders to achieve policies, systems, and environments that create measurable improvements where employees work through a restorative and anti-oppression framework. 
Outside of work, Temple enjoys spending time with family, and trying to get to the "never-ending stack of books" on her nightstand.