Dan Torinus
Credentials: LCSW
Position title: Mental Health Provider
pronouns

he/him

Education

AB, Dartmouth College

Education

MSW, University of Maine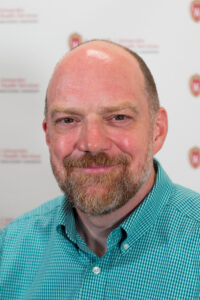 Dan Torinus joined UHS in 2022 as a Mental Health Provider. Torinus wanted to work in college health because of UW's talented and diverse population. Torinus finds working with students at various points in their academic careers satisfying and stimulating, and recognizes that higher education can be a pivotal time, with both challenges and opportunities.
"I feel fortunate to have the opportunity to consult with students as they proceed through their educations and lives on campus."
Outside of UHS, Torinus likes to spend time with his family, be outdoors, camp, travel, ski, check out art and theater, and hang out with his two cats.