Jane Vander Meer
Credentials: RN, NP
Position title: Gynecology Nurse Practitioner
Education

BSN, Calvin College

Education

MSN, University of Wisconsin-Madison

Pronouns

she/her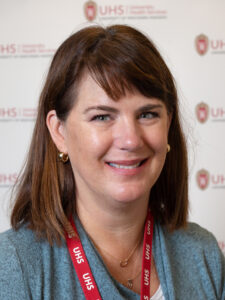 Jane Vander Meer started at UHS in 2000. She chose to work in college health because she loves working with students who are often learning to manage their own health for the first time.
Providing a safe and non0judgemental environment to address student health concerns and goals is very important for Vander Meer. She has a special interest and expertise in working with students who have experienced sexual assault.
In her free time, Vander Meer enjoys all the hiking, live music, and great restaurants around Madison.