Chad Wagner
Credentials: MD, CAQ, PCSM
Position title: Interim Medical Director
Pronouns

he/him

Education

BA, Wake Forest University

Education

MD, Wake Forest University

Education

Fellowship, Family Medicine and Primary Care Sports Medicine, Wake Forest Baptist Medical Center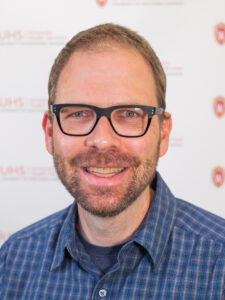 Chad Wagner joined UHS in 2022 and chose to work in college health because he loves the energy and excitement of being on a college campus. The environment of UHS allows Wagner to collaborate with others of different disciplines, which he finds very rewarding.
"I have always enjoyed teaching and am excited about being able to educate students about their health and wellbeing and becoming good stewards of healthcare as they navigate college and transition into adulthood."
In his free time, Wagner enjoys watching lots of sports, like the Braves and Demon Deacons, building with Legos, and running. He also loves Star Wars, Marvel, and Lord of the Rings, and has a 10-pound Bichon puppy named Obi Wan.