Gina Williamson
Credentials: MS
Position title: Doctoral Psychology Intern
pronouns

she/her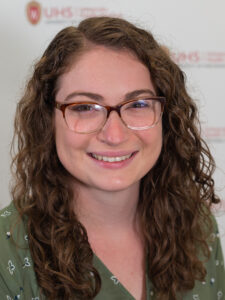 Gina Williamson joined UHS as a doctoral psychology intern in 2022. She is completing her PhD in Counseling Psychology.
Her professional experiences include working as a counseling intern at Oregon State University, leading trauma-informed mindfulness groups, conducting ADHD and Autism Spectrum Disorder evaluation, and working at eating disorder treatment centers. Williamson enjoys helping students navigate the complexities of college, explore their personal and academic interests, and find spaces of community and belonging on campus.
Outside of work, she enjoys spending time in nature, swimming, practicing yoga, gardening, and reading fantasy novels.