Between schoolwork, jobs, extra-curricular activities and social life, it can be hard to find time to check in with your mind and body. Throughout your week, it's important to take mental breaks, whether you want to get lost in a novel, meditate, try a relaxation exercise, or engage in your favorite form of self-care.
Check out our "secret" self-care spots around campus, to find a space that works best for you whenever you need it.
D.C. Smith Greenhouses

When the weather outside is frightful…drop by the D.C. Smith Greenhouses for soothing getaway on a chilly day. . Delve into your favorite book or get swept away by the sounds of the babbling fountains, these greenhouses provide a retreat.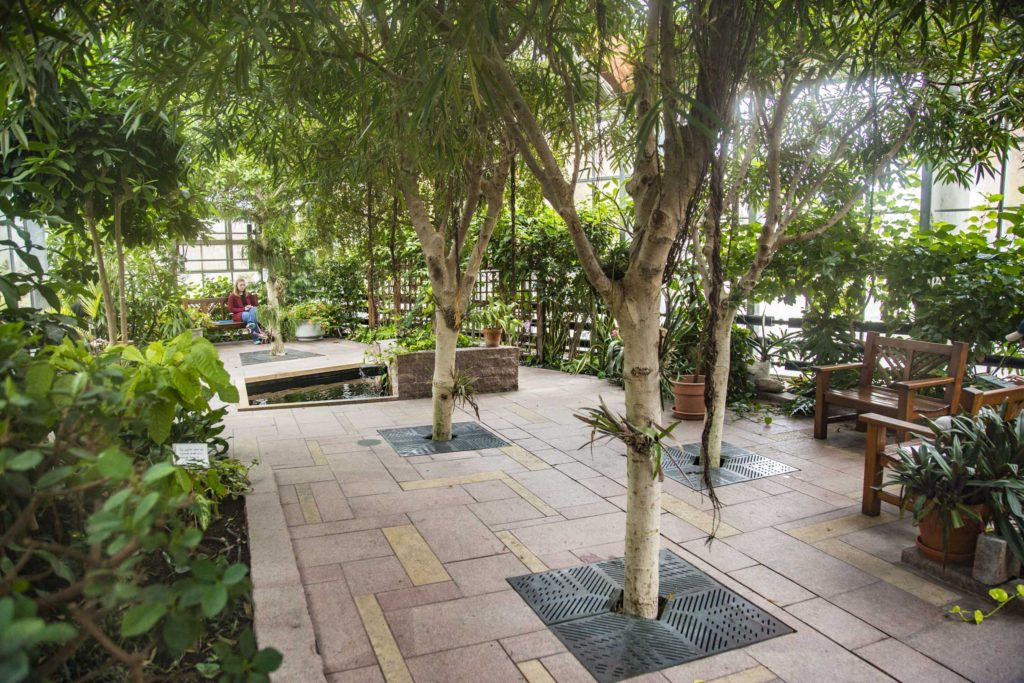 465 Babcock Drive
Kleene Mathematics Library – Van Vleck Hall
Struggling to budget some self-care time while studying for exams? The Van Vleck Library provides a space for both. Bright, natural lighting and a dozen draping vines provides the ultimate balance of focus and tranquility to accommodate a busy lifestyle.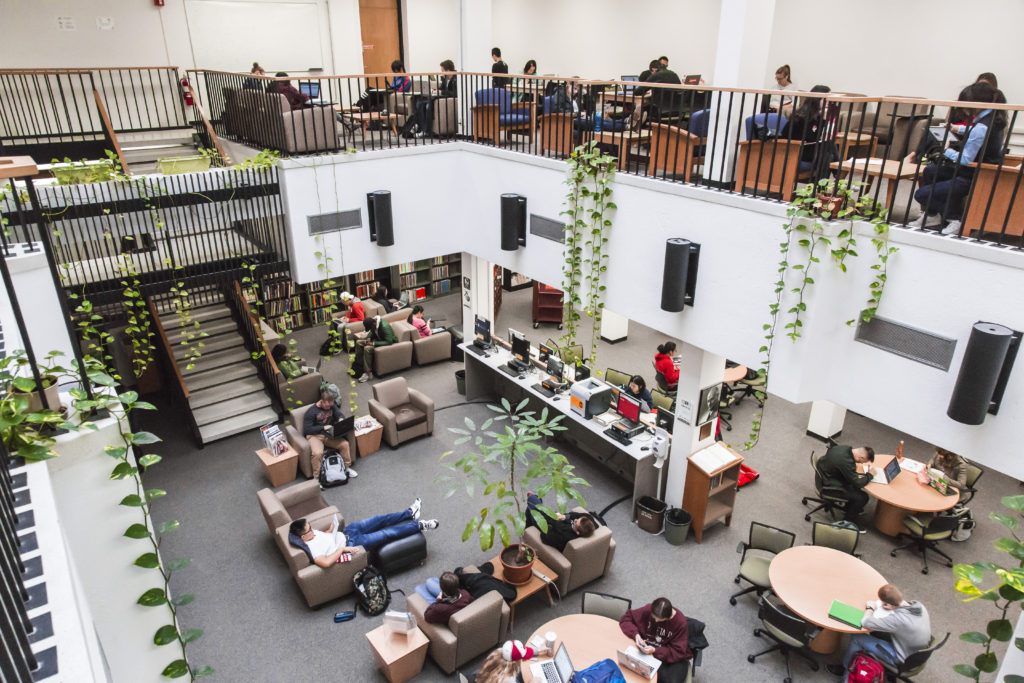 480 Lincoln Drive – room B224
Outdoor Roof Terrace – Nancy Nicholas Hall
Self-care with a view? Yes, please! The outdoor roof terrace is prime spot for seeing our beautiful city and taking a mental break during your day.
1300 Linden Drive –third floor (West side of building)
Botany Greenhouse – Birge Hall
Another day, another greenhouse- or rather, eight greenhouses. The Botany Greenhouse has eight different rooms, with more than 1,000 plant species. Meander through the different environments or pick your favorite to rest in for a moment.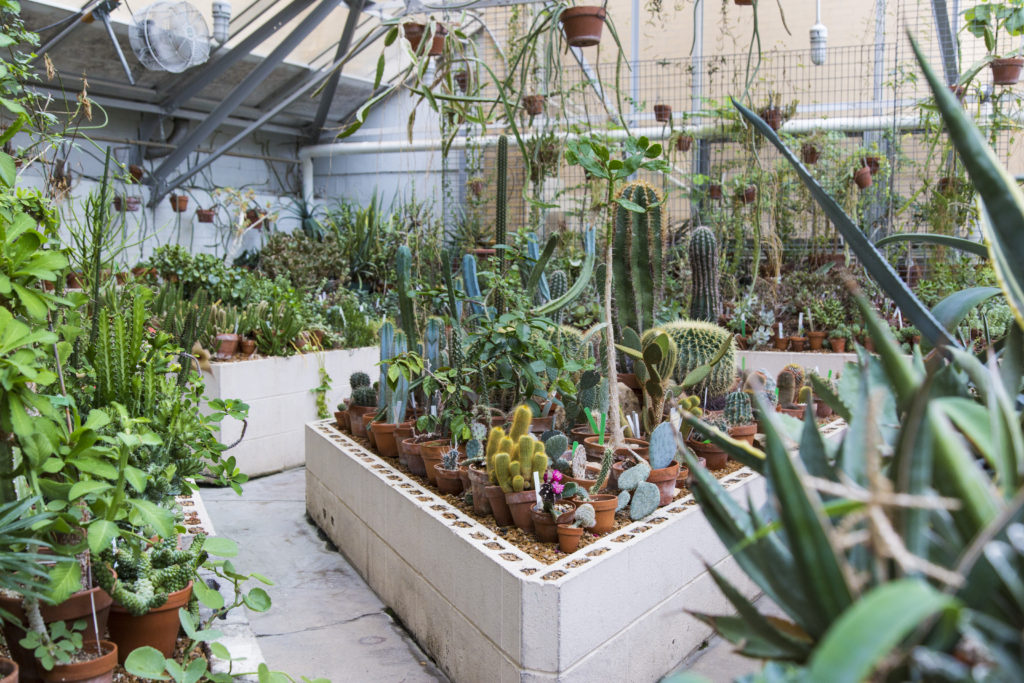 430 Lincoln Dr.
Robert E. Gard Memorial Storyteller's Circle – Muir Knoll and Muir Woods
Want to spend some time in the Lakeshore Nature Preserve, but don't have the time to make it out to Picnic Point? Muir Knoll, on the northern edge of Bascom Hill, provides a beautiful overlook of Lake Mendota. For some extra TLC, wander down the path nearby to find the wooded haven of Muir Woods.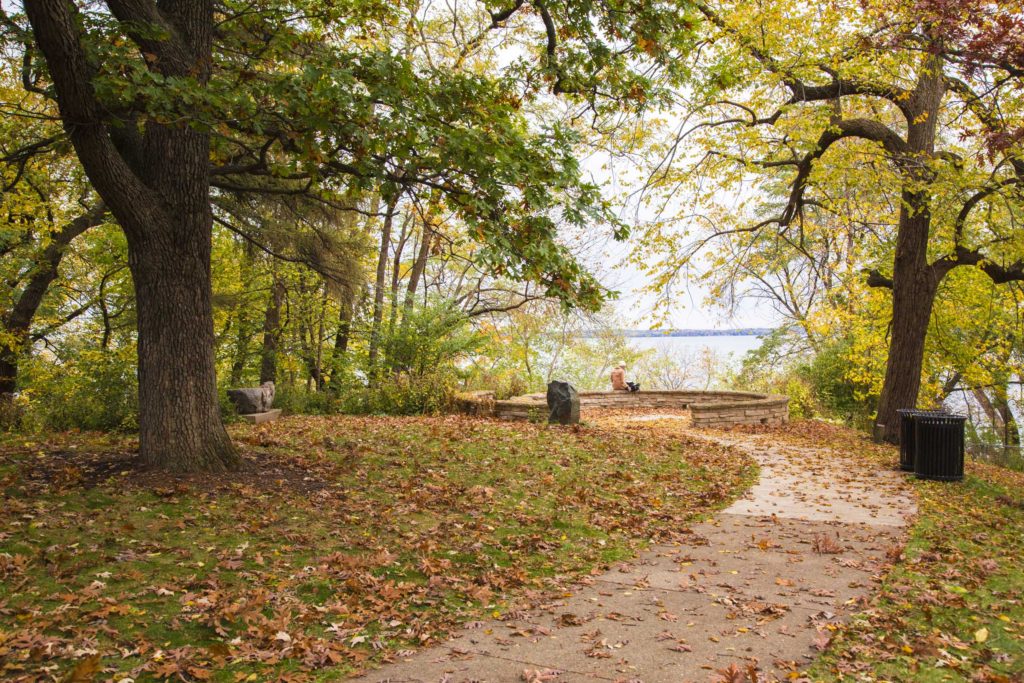 Across Observatory Drive from North Hall (1050 Bascom Mall)
UW Hillel
UW-Madison Hillel's welcoming lounges are filled with comfortable chairs and couches and even some fireplaces. This modern space provides a cozy getaway on a chilly day.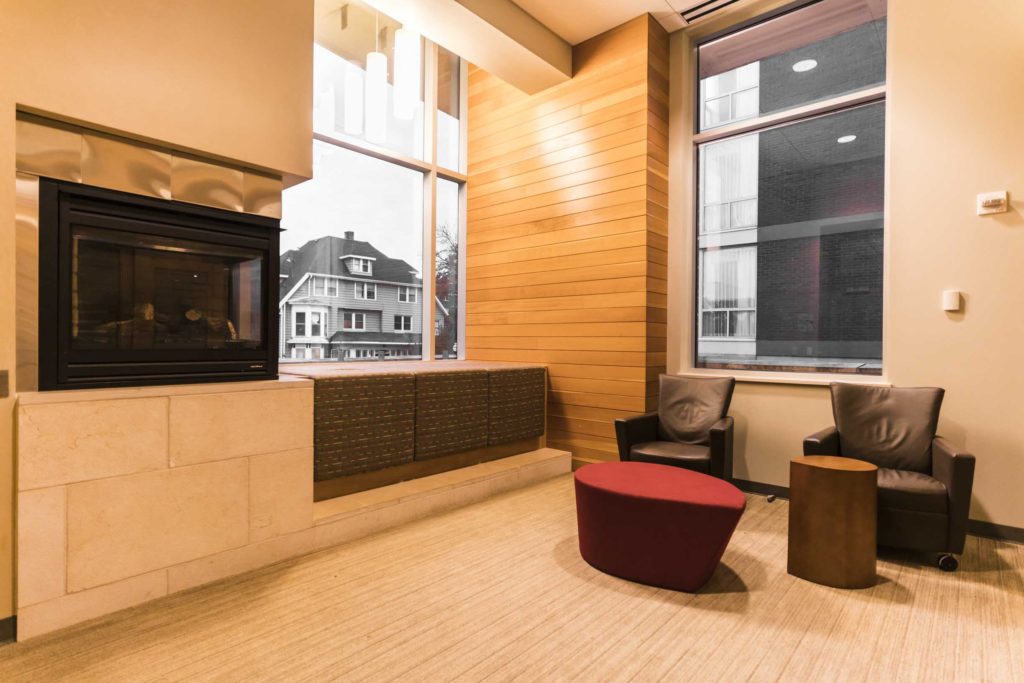 611 Langdon Street
While eating balanced meals, getting enough sleep, and checking in with your social support are all crucial practices in taking care of yourself, spending time in these campus spaces might give you the boost you need to get through a chaotic day.
For more information on mental health visit, https://www.uhs.wisc.edu/mental-health/.
Written by Allison Chang, UHS Marketing & Health Communications
Photos by Matthew Norman, UHS Marketing & Communications