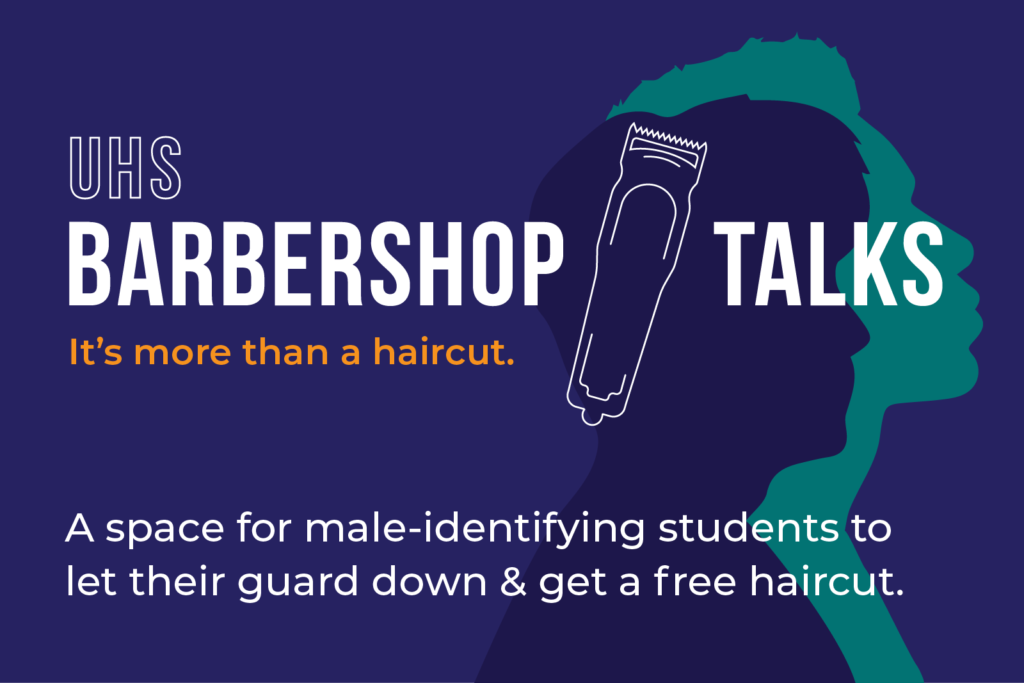 UHS Mental Health Services is excited to host Barbershop Talks for male-identifying students on November 7 and 9, 2023 at the Nicholas Recreation Center in support of Men's Mental Health Month. 
Male-identifying students can get a free haircut and connect with a barber about their mental wellbeing in an informal and supportive space. 
Registration is required and appointments will be available both days from 10 a.m. to noon and from 1 to 3 p.m. 
Three barbers, who hold different, intersecting identities, will lead informal conversations about mental health topics. For more information and to schedule a haircut, visit: uhs.wisc.edu/barbershop-talks.
Mental Health Services providers will be on site to share resources and information with students about how they can access mental health care and support their wellbeing.
Interested in connecting with us more? There are so many ways to take care of your mental health. You can find connections across campus that support your individual wellbeing. Learn more about UHS resources for student mental health and medical support, as well as health promotion initiatives. Additional information about student wellbeing resources can be found on the Be Well page of the Student Affairs website.