UHS Mental Health Services postgraduate training program provides a comprehensive experience within a practitioner-scholar model of training to facilitate each postgrad's development as an independent mental health professional. Our postgraduate program is unique in not only offering generalist training with traditional counseling center service delivery experiences (e.g., brief, intermittent individual and couples counseling, group counseling, crisis intervention, and mental health triage), but also offers opportunities for advanced training in an identified emphasis area, such as eating disorders, substance use, working with partners, training and supervision, working with students of color, group counseling, behavioral health, working with LGBTQ+ students, trauma, or assessment. Program flexibility allows postgrads to individualize their experiences and integrate these experiences with past training to solidify their professional identities as psychologists, counselors, and/or social workers.
Learning occurs in a supportive, collegial, multidisciplinary, multicultural environment that provides a balance of service delivery with supervision and autonomy. Postgrads receive weekly individual and group supervision by experienced multidisciplinary senior staff, including psychologists, social workers, counselors, psychiatric nurses, psychiatrists, and other specialized health care professionals (learn more about our staff at uhs.wisc.edu/staff). UHS is committed to diversity and to providing an environment that supports individual and cultural similarities and differences.
UHS provides an integrated model of medical and counseling care, as well as wellness services and prevention programs aimed to create a healthy campus climate. Services provided at MHS include multiculturally-competent crisis intervention, behavioral health, psychiatry, individual and group counseling, assessment, outreach to campus programs, substance use services, eating disorder services, care management, stress management, yoga, and meditation.
Postgraduate fellows may opt for a one- or two-year residency to meet licensure requirements for their field of clinical practice (i.e., 2000 hours over one year for psychologists, and 3000 hours over two years for counselors, social workers, and marriage and family therapists.)
This is an accordion element with a series of buttons that open and close related content panels.
Application Process
Submit applications by email to:
Felix Savino, PhD
felix.savino@wisc.edu.
Applications will be reviewed by the selection committee.
Selected applicants will be contacted to schedule phone or Zoom interviews.
Applications will be accepted until the positions are filled.
Contact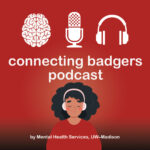 Listen to the Connecting Badgers podcast episode about the MHS training programs.
Application & Selection Process
2023-2024 Training Year
We will start with an internal selection process first. We will be updating our website by February 1 with the status of our application process and number of available positions.
The selection process occurs in February and March, and is conducted by the training staff and current postgrad fellows. Current postgrads also participate in the applicant interview phase of the selection process, and field questions from applicants about the program and their experiences.
This is an accordion element with a series of buttons that open and close related content panels.
Requirements
Completion of a master's degree program in a mental health field (i.e., counseling, marriage and family therapy, social work) or completion of a doctoral psychology program, including an APA-accredited pre-doctoral internship program.
Graduate program and internship must be completed no later than July 31  to start the fellowship on August 1 . For post-master's fellows, it is preferrable to have an approved training license by July 31 to ensure that all hours completed count towards professional licensure requirements. We recognize that it may not be possible to obtain a training license by this date due to lengthy approval processes of licensure boards, and will support fellows as needed.
Strong interest in providing brief intermittent multiculturally-competent counseling to a diverse college student population and demonstrated ability to work as part of an interdisciplinary team.
An ideal applicant will demonstrate experience in brief individual and group therapy, behavioral health, triage, case management, campus-based services, providing supervision, and multidisciplinary consultation, and/or demonstrated experience in college mental health, as indicated by at least one supervised practicum, internship, or other work experience in a college student mental health setting.
Required Application Materials
Cover letter describing your interest and fit with our program, as well as your experience, expectations, own work, and needs related to your top three preferred emphases.
Curriculum vita with your anticipated graduation date.
Two letters of recommendation from those knowledgeable about your clinical experience (preferred), or identify two references including contact information.
Application Process
Submit applications by email to Felix Saxino, PhD, at felix.savino@wisc.edu.
Applications will be reviewed by the selection committee, who will then contact select applicants to schedule phone or Zoom interviews. Applications will be accepted until the positions are filled.
For additional questions about the postgraduate program and selection process, contact:
Felix Savino, PhD
Associate Director of Training
felix.savino@wisc.edu
Postgraduate Training Information
Mental Health Services' philosophy and training model is based on the practitioner-scholar model, which is influenced by an understanding of the current knowledge and methods of mental health approaches to treatment. We build upon the foundations of competence acquired through internship, graduate coursework, research, practica, and other applied experiences, offering opportunities to accumulate required post-degree clinical hours, prepare for licensure exams, and solidify professional identity as an independent mental health professional.
Although the integration of educational concepts and principles into practice is complex and challenging, postgrads are exposed to supervisory role models who exemplify balance of this professional identity. Accordingly, scholarly learning occurs via experiential, consultative, and didactic methods under intensive supervision, and postgrads develop and practice these skills in a supportive learning environment. This environment facilitates the postgrad's transition in professional identity from student and trainee to entry level counselors, social workers, and psychologists.
MHS is committed to diversity and the richness of human differences, to provide postgrads with role models from diverse backgrounds, and to maintain an inclusive and welcoming climate for all. Our training mission highlights that staff and postgrads are treated with respect and valued across all individual and cultural similarities and differences. Policies, procedures, activities, relationships, and interactions with individuals and groups whom we serve are consistent with this value.
Multicultural competence is a core goal and expectation of the postgraduate training program. Postgrads will be able to demonstrate cultural competence in service delivery to clients from diverse cultural backgrounds. Individual and group supervision are designed to facilitate postgrad exploration of assumptions and biases and their influence on clinical practice. Postgrads work with clients from diverse backgrounds, and as a result develop self-awareness, appreciation of differences, and understanding of the different sociocultural contexts in which people live.
In summary, the model of training of our postgrads program reflects a belief that a competent practitioner-scholar must have a broad knowledge of theoretical principles of the professional practice of mental health fields and the ability to apply that knowledge to specific clinical and cultural contexts. Postgrads socialized within the practitioner-scholar model of training at MHS will have refined their skills and experiences to work get jobs in a variety of academic, applied and clinical settings, including college, community, and behavioral mental health (e.g., university counseling centers, community mental health centers, private practice, academia, university training clinics, and VAs)
MHS offers postdocs the education, training, and experiential preparation they need to succeed in their professional practice of psychology. Within the context of the practitioner-scholar model, MHS's goals are to produce entry-level mental health providers who:
Practice from a consolidation of core professional competencies
Apply the cultural competence that underlies professional mental health fields
Demonstrate ethical principles and practice
Develop a professional identity as a mental health provider (counselor, social worker, psychologist)
These goals are accomplished by providing postgrads with individual and group supervision, consultation with senior staff, and other training experiences where they deliver mental health services to diverse client populations. MHS postgrads receive a broad range of professional learning experiences in several domains of knowledge and practice.
Foundational Competencies
Professionalism
Professional values and attitudes: as evidenced in behavior and comportment that reflects the values and attitudes of psychology.
Individual and cultural diversity: Awareness, sensitivity and skills in working professionally with diverse individuals, groups and communities who represent various cultural and personal background and characteristics defined broadly and consistent with APA policy.
Ethical legal standards and policy: Application of ethical concepts and awareness of legal issues regarding professional activities with individuals, groups, and organizations.
Reflective practice/self-assessment/self-care: Practice conducted with personal and professional self-awareness and reflection; with awareness of competencies; with appropriate self-care.
Relational
Relationships: Relate effectively and meaningfully with individuals, groups, and/or communities.
Science
Scientific knowledge and methods: Understanding of research, research methodology, techniques of data collection and analysis, biological bases of behavior, cognitive-affective bases of behavior, and development across the lifespan. Respect for scientifically derived knowledge.
Research/evaluation: Generating research that contributes to the professional knowledge base and/or evaluates the effectiveness of various professional activities.
Application
Evidence-based practice: Integration of research and clinical expertise in the context of patient factors.
Intervention: Interventions designed to alleviate suffering and to promote health and well-being of individuals, groups, and/or organizations.
Systems
Interdisciplinary systems: Knowledge of key issues and concepts in related disciplines.  Identify and interact with professionals in multiple disciplines.
Advocacy: Actions targeting the impact of social, political, economic or cultural factors to promote change at the individual (client), institutional, and/or systems level.
The postgraduate fellowship at MHS has a strong emphasis on service delivery (e.g., brief, intermittent individual and couples counseling, group counseling, crisis intervention, and mental health triage). In addition, postgrads may have opportunities to participate in assessment (e.g., substance abuse, ADHD, personality, and/or eating disorder assessments), research, outreach services (outreach team, Health Ambassador, Let's Talk), and interdisciplinary collaboration. Postgrads' schedules will vary, however, depending on their choices for gaining experience providing different clinical services, choice of emphasis area, as well as agency needs and resources. Additionally, their percentage of direct clinical service time will depend on level of degree program fellows graduate from; postmaster's fellows provide 20 hours/week (50%) direct clinical service, and postdoctoral fellows provide 21.5 hours/week (60%) direct clinical service, which includes individual and group counseling, on call, and outreach or behavioral health services. The remaining 18.5- 20 hours of the week (40- 50%) will be used for individual and group supervision, training seminars, team meetings and clinical consult spaces, meetings associated with areas of emphasis, clinical documentation and other administrative responsibilities related to the postgraduate experience.  The opportunity to work until 7 p.m. on Mondays through Thursdays also provides scheduling flexibility.
Typical postgrad weekly schedule 
| | |
| --- | --- |
| Direct Clinical Service (50-60%) | Hours |
| Individual counseling | 10-18 |
| Group counseling (1-2 groups) | 2-4 |
| On-Call/triage | 2 |
| Behavioral health (optional) | 2 |
| Outreach team/Health Ambassador (optional) | 2 |
| Let's Talk (optional) | 1-2 |
| Subtotal | 20-24 |
| | |
| --- | --- |
| Training and Administrative Activities (40-50%) | Hours |
| Individual supervision | 2 |
| Group supervision | 1 |
| Cohort support | 1-1.5 |
| Group therapy seminar (optional) | 1.5 |
| Behavioral Health seminar (optional) | .5 |
| Multicultural seminar (optional) | 1 |
| Team meeting/consult space | 1 |
| Staff meeting | 1 |
| Committees/meetings related to emphasis area | 1 |
| Administrative/documentation time | 9.5-11 |
| Subtotal | 16-20 |
Postgrads have the opportunity to receive focused training in particular areas of clinical and/or professional interest, such as working with BIPOC students, eating disorders, substance use, working with couples/partners, training and supervision, group counseling, behavioral health, working with LGBTQ+ students, trauma, or assessment.*
In collaboration with the Assistant Training Director and clinical staff, postgrads co-develop an emphasis area designed to deepen clinical or professional knowledge and skills.
Time to devoted to an emphasis may include:
Direct clinical service
Postgrads have the opportunity to build their schedule to include designated clinical time working with specific student populations or providing specific types of services (i.e.- group counseling, behavioral health),
Team consultation
Postgrads connect and collaborate with other UHS and MHS providers in meetings related to their emphasis area. These may include conversations and action items related to the needs of specific student populations, program development and planning, updating UHS policies and procedures, working with campus stakeholders, and service delivery considerations.
Administration or project development
Postgrads may work on projects related to their emphasis and use administrative time to implement emphasis activities. For example, past Postgrads have surveyed campus stakeholders about clinical services, co-chaired internship and practicum search committees, and developed needs assessment for groups.
Individual consultation
Postdgrads may work with a senior staff member who provide consultation on work related to their emphasis area. MHS staff have valuable knowledge and experience that extends beyond their practices as generalists. They are mental health providers from a variety of academic training backgrounds and have a range of clinical experience.
*Available emphasis areas may vary each year based on clinical needs of the agency and availability of clinical staff to support training goals in a given area. Additionally, grads may be able to seek training experiences in areas outside of their emphasis area, to support broader training goals.
Examples of potential emphasis areas include:
Assessment
Postgrads participating in the assessment emphasis will define common psychological syndromes seen in college counseling centers (e.g., ADHD, Major Depressive Disorder, Bipolar I and II, Generalized Anxiety Disorder, Borderline Personality Disorder, PTSD); describe how to differentiate between psychological syndromes, as defined by the DSM-5, as well as list interview questions and/or measures that could assist in this differential diagnosis; demonstrate how to select an assessment that has adequate psychometric properties; demonstrate how to select an assessment that is culturally appropriate, considering factors such as language and available norms; differentiate between test results that confirm a diagnosis from those that suggest the possibility or likelihood of a diagnosis; synthesize biopsychosocial factors into the conceptualization of a client, creating a therapeutic narrative that frames diagnoses and/or feedback; create a test battery to assess and diagnosis any psychiatric syndrome using clinical interview, self-report surveys, and personality testing; provide therapeutic feedback sessions; may co-facilitate ADHD Skills workshops.
Behavioral Health
A postgraduate emphasis in Behavioral Health (BH) is an opportunity to be a part of a small, cohesive integrated care team here at UHS and to work with students who may not seek out traditional mental health services. We strive to address student concerns from a health equity and whole person care lens, and we offer mental health approaches for students who often enter our system with medical concerns. BH emphasis postgrads have appointments in 2-hour shifts, taking most referrals from Primary Care, Gynecology, or Sexual Health departments for concerns related to medical or somatic illnesses that have mental health components, anxiety, depression, sleep concerns, pain management, sexual health, attention/concentration concerns, and substance use. Appointments often involve behavioral, mind-body, and self-care interventions aimed at improving student functioning. The BH postgrads may also have further opportunities for working alongside medical providers in an integrated care model; understanding the research literature regarding best practices in behavioral health; attending BH provider meetings and retreats; co-facilitating BH seminar training to interns; and developing a specialized area of BH treatment related to Gynecology, Sexual Health, Pain management or other areas of BH interest.
Eating Disorders
The eating disorders emphasis postgrad will increase knowledge in evidence-based practices for eating disorder care within a college counseling setting; conduct Eating Disorder Assessments to develop skills in diagnosis, treatment planning, the provision of psychoeducation about eating disorders, motivational interviewing, and referring; more confidently assign DSM-5 diagnoses, while also recognizing the importance/validity of transdiagnostic migration; recognize the racist origins of fat phobia and fat bias/weight stigma in the medical community, and principles of diet culture/fat phobia that impact the over-evaluation of weight/shape/size, etiology of eating concerns, and individual experiences of stigma/oppression for fat individuals; incorporate Health at Every Size (HAES) principles into clinical framework; develop skills in interdisciplinary consultation to support effective eating disorder treatment, including a collaborative treatment approach within an integrative health care system that recognizes limits/scope of care; address issues of identity and intersectionality, including protective and vulnerability factors for relationships with food, exercise, and body; identify medical complications of eating disorders; recognize the impact of co-morbid conditions and/or underlying psychological factors correlated with the onset and maintenance of eating disorder symptoms
Group Counseling
The Group Counseling emphasis focuses on honing group facilitation skills in a range of formats, cultivating a reputation and professional identity as a group therapist, learning more about the group research literature, and contributing to the coordination of group programming in a university setting. There is an opportunity to be involved in supervision and training of graduate-level practicum students, many of whom have no previous experience in group therapy. Additionally, the emphasis may provide opportunities to collaborate with the Group Coordinator on projects involving the creation of new groups, program development, review of group-related policies and procedures, and initiatives to improve our model of service delivery.
Substance Use
Postgrads will develop competency in assessing substance use disorders and determining levels of care; evaluate assessment data to create a treatment plan; work within a harm-reduction model of care to provide motivational interviewing and other brief interventions; understand the individual and social impacts of substance use; learn about substance use relative to co-morbid mental health concerns; attend the UHS AODA work group and substance use specialist team meetings; identify theories relating substance use with social justice, systemic racism and other social issues; implement culturally-contextualized strategies to meet the needs of students who hold marginalized identities; engage in analysis and evaluation of programs, services and data related to AODA concerns in the campus community; identify and recommend changes in AODA policies, procedures, and service delivery on campus
Training and Supervision
The training and supervision postgrad will apply the developmental model across practicum and internship training contexts; identify how the practitioner-scholar model of training prepares trainees to enter practice; assist in improving the supervision experiences of supervisors and trainees, including the provision of clinical supervision and acquisition of trainee competency; learn how social justice and equity are applied in the training programs; assist in onboardings, selections, and program evaluations in all training orientations
Trans and Gender Diverse (TGD) Health
The TGD Health emphasis focuses on expanding knowledge, awareness, and skills related to client gender exploration and identity, medical resources for gender affirmation, and collaboration with stakeholders (e.g., medical providers, campus partners) in TGD Health. Projects and training experiences may include providing individual and group counseling to TGD students, participating on the TGD Health Committee and Trans Health medical team, engaging in outreach initiatives (e.g., Queer Leadership Team meetings, Gender & Sexuality Campus Center events/programs), and collaborating in the creation and implementation of new policies/initiatives to help University Health Services better serve TGD students.
Trauma
Postgrads may receive didactic and experiential learning in the treatment of trauma. The postgrads will work alongside our Survivor Services team and likely carry a caseload of students whose presenting concerns center on trauma and its aftermath. The postgrad will have access to small group and individual consultation specifically related to their trauma-focused clinical work. The Trauma emphasis fosters skill development related to culturally- and contextually-informed case conceptualization, treatment planning, and clinical interventions. Postgrads can expect to strengthen their understanding of the neurobiology of trauma, learn how to identify and respond to the many ways that trauma can 'show up' in the therapeutic space, and practice skills and interventions to support nervous system regulation. Postgrads will also deepen their knowledge about the impact of identity and intersectionality on protective and vulnerability factors to trauma exposure. Postgrads may also participate in group programming specific to supporting survivors of trauma.
Working with LGBTQ+ students
The LGBTQ+ emphasis will focus on growing identity-specific knowledge, awareness, and skills through a social justice lens to best serve students who hold these marginalized identities. Training experiences may include engaging in culturally- and clinically-appropriate care through individual and group counseling, reviewing the LGBTQ+ literature to inform best practices, providing outreach and programming (e.g., Gender and Sexuality Campus Center), and participating in meetings with campus partners (e.g., the Queer Leadership Team and the Trans Health Workgroup). Projects can be developed collaboratively around the interest of the postgrad relative to the dynamic needs of the LGBTQ+ students on campus.
Working with Partners
The Working with Partners emphasis focuses on exploring best practices to support the health and wellness of partnered relationships on a university campus. Consistent with the experience & interest of the postgrad, emphasis learning may include review of theoretical models & intervention techniques, assessment protocols, ethical challenges within a brief, intermittent service model, and practice contextualized by partners' and relationship identities. Engagement experiences may include brief, intermittent couple/partner therapy/co-therapy; outreach presentations; workshops (e.g., Grad Resilience: Relationship Fitness); Relationship Focus Let's Talk; collaborating in the review of agency practices, policies, & service delivery; reviewing referral, app & self-help resources; consultation/orientation; and/or proposing new initiatives.
Working with BIPOC Students
The Student of Color emphasis focuses on expanding knowledge, awareness, and skills related to both personal and client racial/ethnic identity development, developing knowledge of resources and skills to offer students related to healing from the impact of systemic racism, and collaborating with students to help them expand their support networks at UW Madison. Projects and training experiences may include focusing individual counseling caseload in working with BIPOC students, participating as a co-facilitator for an in-community support and processing-based group, engaging in outreach initiatives (e.g., Multicultural Student Center events, or SOC-based events/programs within other individual academic programs and/or scholarship programs where students are predominately BIPOC students), and collaborating in the creation and implementation of new policies/initiatives to help University Health Services better serve BIPOC students.
The postgraduate program at MHS provides postgrads with opportunities to participate in supervisory experiences, didactic training, campus-based consultation and outreach experiences, behavioral health, as well as case conferences and staff development activities as part of their training. In addition, postgrads receive supervision in different contexts (e.g., individual, group, seminars), and have opportunities to learn from different staff members about their approaches to clinical and consultation work at a university counseling center.
Orientation
The first two weeks of the fellowship are designed to familiarize postgrads with the daily operation of MHS and UHS, and to facilitate transition to Madison and UW–Madison. A major focus of orientation is for postgrads to get to know MHS staff and supervisors, to feel a part of the agency, and to begin to develop individual schedules. Postgrads are introduced to the many MHS systems, including campus-based services, psychiatry, administrative support, triage services, behavioral health, and Survivor Services.  In addition, postgrads are provided with didactic training, including sessions on initial consultation and assessment, crisis assessment and intervention, as well as risk assessment and legal and ethical issues. Postgrads also visit and learn about campus and student services at UW-Madison.
Individual Counseling
UW–Madison students are eligible for individual and couples counseling at Mental Health Services. Staff work in a short-term (10-sessions/year, 20 sessions/degree) intermittent model of service delivery.
Group Counseling
MHS offers numerous groups over the year, including interpersonal process, support/theme (e.g., LGBTQ support, Graduate Student Support, Grief), and psycho-educational (e.g., ACT for Social Anxiety, DBT skills) groups. All of these groups are co-facilitated.
On Call Coverage
Postgrads participate in our on-call program by providing an average of two-hours weekly consultation service to students seeking services at UHS Mental Health Services. The on-call drop-in consultation provides an explanation of UHS to students who are seeking mental health services, support for students with urgent needs, and a determination of goodness of fit and referral for the services best suited to assist the student in meeting their mental health needs. All postgrads are on call with a licensed provider.
Behavioral Health
Behavioral health providers work with medical providers and students to consider the physical, emotional, and behavioral aspects of health and determine therapeutic courses of action. Providers help students develop behavioral change plans for tobacco cessation, weight loss, alcohol use, exercise or other lifestyle modifications. Providers also help develop skills to effectively manage emotional or behavioral difficulties such as stress, anxiety, depression, fatigue, anger, and relationship problems.
Outreach/Consultation/Liaison
Postgrads can establish a liaison relationship with a UW-Madison department, student service organization, or campus group. Postgrads are consultants and provide presentations/workshops on mental health topics for students or staff within the organization they work with. Additionally, postgrads participate in at least four outreach requests for programming throughout the year.
Let's Talk
Let's Talk are no-cost, informal, drop-in confidential consultations at locations around campus that are available to students throughout the academic year. Let's Talk counselors can help provide insight, support, and information about other resources. Let's Talk is not a substitute for formal counseling and doesn't constitute mental health treatment, but gives students an opportunity to address concerns, explore solutions, and understand how counseling might be helpful.
Team meeting/Case Consult Space
Postgrads meet weekly with staff in one of several teams to consult about on-call service delivery, challenging clinical experiences, treatment plan options, and personal or professional development.
Staff meeting
All MHS staff meets weekly to talk about the agency, including service delivery, training considerations, counseling center partnerships, and self-care. Professional development training opportunities are provided to all staff once a month. Past trainings include multicultural counseling, DSM-5, multicultural supervision, threat assessment, and sex therapy.
Committees
Postgrads can participate on one of several MHS committees and workgroups that meet throughout the year to support programming and services in a variety of areas (i.e. Training Committee, Clinical Services Steering Committee, Diversity, Equity and Inclusion Committee). Additional UHS committees include Equity, Inclusion, & Diversity, Trans Health, and Healthy Eating Services.
Our postgraduate program is not internship or practicum 2.0. Emphasis training is a unique aspect of our program, such that you will engage in focused clinical professional experiences in areas of interest, such as eating disorders, substance use, working with partners, training and supervision, working with students of color, group counseling, behavioral health, working with LGBTQ+ students, trauma, or assessment.
We are a program committed to diversity, social justice, and anti-racism. We are responsible to change individual and agency systems that perpetuate white supremacy and oppression, and we are works-in-progress as we examine our implicit biases and cultural competence.
You will be a part of an 80-member multidisciplinary team of counseling psychologists, clinical psychologists, social workers, master's-level counselors, substance abuse counselors, marriage and family therapists, physicians, psychiatrists and advanced practice nurse practitioners, and nutritionists. Mentorship is a cornerstone of our program.
You also get a breadth of experiences with us, from crisis/on call to Let's Talk to affinity groups to outreach/consultation to behavioral health to assessment to Diversity, Equity, and Inclusion and steering committees to trauma counseling, the list goes on. You will get great group experience with us as well. We offer approximately 40 groups each semester, so there are plenty of group counseling opportunities.
Learning happens in an integrated collaborative health care model. We conceptualize students holistically from this model.
Madison is a great place to live, with delicious places eat, beautiful hiking and camping locations, festivals, and access various outdoor activities year-round  (including during the colder winter months).
Postgrads receive support (financial, time, emotional) for licensure; having passed licensure exams and post-degree hours requirements by completion of your fellowship will make you a more marketable and competitive job applicant.
Every one of our postgrads has gotten jobs at year's end at university counseling centers, private practices, university training clinics, community mental health centers, academia, and VAs. A postgrad experience adds to your experience and marketability.
We provide services to more 45,000 students at a Big 10 university. Go Bucky!
We are mental health providers who are committed to college mental health, and we would love to have you join our team. Learn more about our staff here: uhs.wisc.edu/staff
Supervisory Assignments
Given the important role of supervision to professional training and personal development, postgrads collectively meet with potential supervisors during the first week of orientation. Goals, theoretical orientations, and supervision styles are discussed, and then postgrads and supervisors submit to the Assistant Director of Training for pairings. Multiple factors are considered in supervision pairings, including the postgrad's skill level, theoretical orientation, training needs, goals and interests, as well as the interests, strengths, skills and preferences of supervisors.
Individual Supervision
Intensive individual supervision is provided throughout the postgraduate fellowship and is considered a core component of training. In supervision, postgrads receive support for their growth and development as mental health professionals, as well as ongoing feedback regarding their strengths, goals for training and areas for improvement. Supervisory functions include monitoring client welfare, promoting and enhancing clinical and consultation skills, encouraging personal and professional growth and evaluating postgrad progress in each of these areas. The supervisory relationship is a core aspect of each postgrad's training experience.
Postgrads receive 2.0 hours/week of individual supervision with a licensed mental health provider. Additional consultation is arranged on an as-needed basis. Supervisors are responsible for overseeing each postgrad's individual client caseloads.
Group Supervision
Postgrads also participates in 1 hour/week of group supervision. This space serves as support to process many topics including, but not limited to, experiences within their training, receive guidance on navigating complex systems and services within our agency, consult about cases and receive feedback, and discuss professional goals.
Supervision of Group
Postgrads meet with their group co-facilitators to debrief for 30 minutes after each weekly group session. Topics of conversation include dynamics of individual group members and the group process, administrative considerations, and roles and processes of the group co-facilitators.
Training Seminars
Postgrads may participate in training seminars with our doctoral psychology intern cohort to support didactic learning and consultation regarding services they are involved in, such as Group Therapy Seminar, Behavioral Health Seminar, and Multicultural Seminar. Participation in seminars is determined based training needs and goals of the postgrads.
Emphasis Consultation
Postgrads may have opportunities to work with a senior staff member who provides 1 hour/week of emphasis consultation. This opportunity may vary depending on availability of clinical staff to support training goals in a given emphasis area. MHS staff members have valuable knowledge and experience that extends beyond their practices as generalists. They are mental health providers from a variety of academic training backgrounds, and offer expert consultation about many different postgrad emphases.
The primary mission of the MHS postgraduate training program is to offer advanced professional training for postgraduate fellows. The program includes the following characteristics:
Postgrads are expected to participate in at least 20-21.5 hours/week of service delivery, approximately 10-13 hours of which will be individual counseling.
Each postgrad will receive at least 2.0 hours of individual supervision/week.
Postgrads are expected to receive satisfactory performance evaluations on the Postgraduate Evaluation Form as completed by their supervisors. Satisfactory performance is defined as an evaluation of 3 or higher on all dimensions of a particular competency. An evaluation below 3 on a competency dimension may require remediation, additional supervision, or application of the UHS due process procedures.
Evaluation Procedures
Evaluation is an important and integral part of the training experience. The MHS training staff is committed to providing ongoing feedback and evaluation of postdocs' performance in order to facilitate professional growth and development. Postgrads also informally evaluate their supervisors and the postgraduate program throughout the year, and more formally every six months.
Evaluation of postgrads begins during the orientation period when each postgrad and supervisor review the evaluation form and establish priorities and a contract for supervision, identify specific interests, training needs, and training goals and objectives. Postgrads receive informal feedback regarding their progress during regularly scheduled individual supervision sessions such that feedback and discussion are an ongoing process throughout supervision.
Formal written evaluations are completed quarterly by supervisors and are then submitted to the Assistant Director and Director of Training. Strengths, areas for growth, and specific suggestions for the postgrad's further professional training are identified and recorded in these evaluations. Written evaluations are discussed and signed by both supervisor and postgrad. The evaluations are reviewed by the Director of Training and then placed in the postgrad's personnel file.
Evaluation of the Training Program
Postgrads provide informal feedback about the training program throughout the fellowship year. Special requests, recommendations, or suggestions may be addressed with a supervising staff member, the postgrad's supervisor, the Assistant Director of Training, or the Director of Training. In addition, the following procedures are in place to ensure that postdocs' concerns and needs are addressed.
Postgrads complete an anonymous Qualtrics survey of their orientation experiences to improve the orientation process for the next training year.
Postgrads formally evaluate their supervisors in writing every six months with the Evaluation of Supervision Form.
At the end of the training year, postdocs evaluate all aspects of the postgraduate experience with the Final Evaluation of Postgraduate Training Program (by anonymous Qualtrics survey). This evaluation focuses on specific areas of strength and weakness of the program, including suggestions for improvement. Postgrads' evaluations are reviewed by the Assistant Director and the Director of Training and are used to explore and implement appropriate changes in the program as appropriate.
Postgraduate Fellow-Supervisor Supervision contract (Document).
Postgraduate Fellowship Quarterly Evaluation (Document)
Postgraduate Fellow Evaluation of Supervision (Document)
In order to successfully complete the training program, each postgrad must meet the following exit criteria:
Commit no ethical violations.
Complete postgraduate supervised practice
Master's level- 3,000 hours, including at least 1,000 hours of face-to-face client contact, obtained under a Professional Counselor Training license.
Doctoral level-  2,000 hours, including at least 500 hours of face-to-face client contact.
Demonstrate minimal competence in foundational and functional competencies identified on the Final Postgradute Evaluation. In particular, postgrads will have:
Received a rating of "3" or "competence at expected level of development" or higher by individual supervisors on the Postgrad Evaluation Form for identified competencies by the end of the postgraduate fellowship.
Received a rating of "3" or "competence at expected level of development" or higher by group supervisor on the Postgrad Evaluation Form for identified competencies by the end of the postgraduate fellowship.
Complete all written documentation, including scheduled consultations, progress notes, and closing summaries.
Complete and submit the following to the Assistant Director of Training:
All Postgrad Evaluation Forms
All Supervisor Evaluation Forms
Final Evaluation of Postgraduate Fellowship
Postgrads who successfully complete all of their hours of the fellowship will receive a certificate of completion at the end of their Postgraduate Fellowship.
The fellowship is a 100% fixed-term 2000-hour appointment with a full-time equivalent annual salary of $43,000 (Master's level) or $50,000 (Doctoral level) plus group health insurance and life insurance. This is a 12-month 2000-hour (40 hours/week) full-time fellowship that begins August 1 and ends July 31 of the following year (Doctoral level) or 24 month 4000-hour (40 hours/week) full-time fellowship that begins August 1 and ends July 31 of the second year (Master's level).
Master's level postgrads may renew their fellowship for an additional year, to complete a 4000-hour appointment. They will earn a salary of $45,000 for the second year of fellowship.
Additional benefits include:

192 personal time off (PTO) hours (24 days total)
legal holidays observed during the year
a technologically-equipped office
Other university privileges

Postgrads can take up to 10 days to use as professional development, which includes time to study for the licensure exams, attend conferences, or interview for jobs. Flex time may also be accumulated by postgrads who are engaged in direct service activities that require attending after-hours campus events as a UHS representative (e.g., LGBTCC graduation, Red Folder presentations)
Postgrads  receive $600 for professional development monies.
UHS promotes a work and service environment that is respectful of each customer and employee, and free of harassment of any kind. Each employee shares this responsibility. UHS provides reasonable accommodation for qualified employees with disabilities.
All new employees of the State of Wisconsin are required to successfully pass the State of Wisconsin background information disclosure as a condition of employment. 
Click this link to download the professional development request form.
Postgraduate Residents
This is an accordion element with a series of buttons that open and close related content panels.
2021-2022
Heidi Binder, PsyD, Adler School of Professional Psychology
Meg Boyer, PhD, UC-Santa Barbara
James Gresh, PsyD, Loyola University Maryland
Merrill Reiter, PhD, Oklahoma State University
2020-2021
Blake Bettis, PsyD, Chicago School of Professional Psychology
Melanie Daovannary, PsyD, Adler School of Professional Psychology
Matt Rozzi, PhD, University of North Dakota
Jen Yeoward-Dodson, PhD, University of Memphis
2019-2020
Kallie Kobold, PysD, Fuller Graduate School of Psychology
Jamie Welch, PhD, University of Maryland
Corinne Werner, PsyD, Chicago School of Professional Psychology
Kathy Wierzchowski, PhD, Purdue University