Liz Falk-Hanson
NP, RN
Women's Health Nurse Practitioner
education

BS, University of Wisconsin-Madison School of Nursing

education

MS, University of Wisconsin-Madison School of Nursing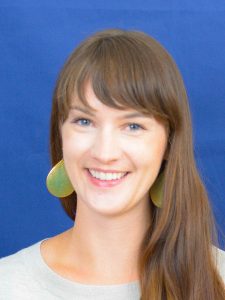 Liz Falk-Hanson joined UHS in March of 2014 and works in both the Women's Health Clinic and Sexual Health Clinic. "The clinic is very comprehensive," says Falk, noting that students are oftentimes surprised by the breadth of care UHS offers. "It's a combination of routine wellness and problem focused services."
Falk's interest in women's health began during her undergraduate career, where she earned a certificate in Women's Studies. "I appreciated gaining a perspective on factors outside of medicine that have an impact on health," says Falk. She carries this into her work, taking a conversational and patient centered approach. "I'm here to help a patient figure out what makes the most sense for them," says Falk.
Working with an open-minded student population in an accessible environment are just some of the reasons Falk enjoys her work at UHS. "Our sole focus is to meet the needs of the student and improve their quality of care," says Falk.
Falk enjoys hiking in her spare time and considers herself an amateur baker.